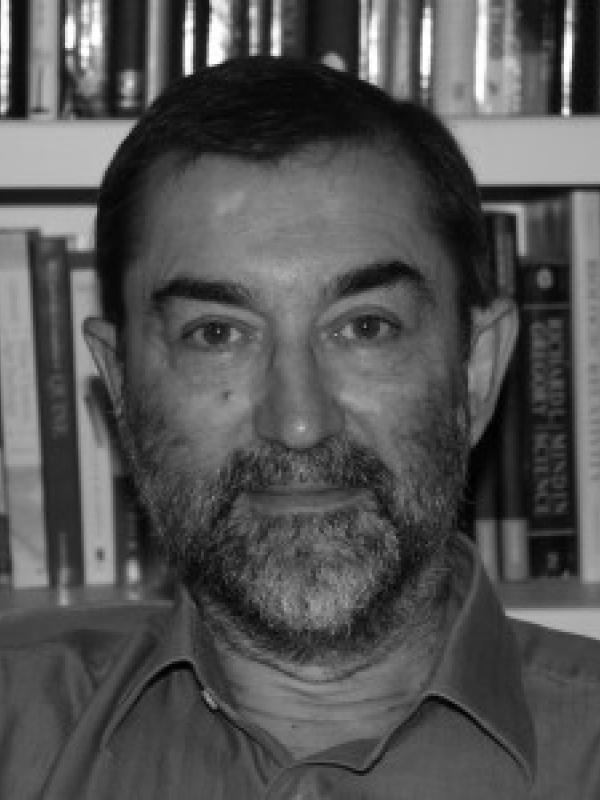 Neil Tennant
Distinguished Professor
322 University Hall
230 N Oval Mall
Columbus, OH
43210
Office Hours
TR 9:30-10:30 am
Areas of Expertise
Philosophical and Mathematical Logic
Philosophy of Science (especially Biology)
Philosophy of Mathematics
Logic
Education
B.A. Honours (Cantab), 1971 (Mathematics Tripos Parts 1A and 1B and Philosophy Tripos Part II)
Ph.D. (Cantab), Wolfson College, Cambridge, 1975
Advanced Diploma in German, Goethe Institut, Grafing, 1979
Prof. Tennant's personal website
 
 Selected Publications:
 
Introducing Philosophy: God, Mind, World and Logic, Routledge, 2015. xxii+433 pp.
Changes of Mind: An Essay on Rational Belief Revision, Oxford University Press, 2012. xviii+345 pp.
'The Relevance of Premises to Conclusions of Core Proofs' [pdf], Review of Symbolic Logic, 8, no. XXX, 2015, pp. XXX-XXX, DOI: http://dx.doi.org/10.1017/S1755020315000040
'Cut for Classical Core Logic' [pdf], Review of Symbolic Logic, 8, no. 2, 2015, pp. 236-256 DOI: http://dx.doi.org/10.1017/S1755020315000088
'A New Unified Account of Truth and Paradox' [pdf], Mind 124, 2015, pp. 571-605
Natural Logicism via the Logic of Orderly Pairing' [pdf], in Sten Lindström, Erik Palmgren, Krister Segerberg and Viggo Stoltenberg-Hansen, eds., Logicism, Intuitionism, Formalism: What has become of them?, Synthese Library, Springer Verlag, 2009, pp. 91-125
'Carnap, Gödel and the Analyticity of Arithmetic', Philosophia Mathematica, (III) 16, 2008, pp. 100-112
'Mind, Mathematics and the Ignorabimusstreit' [pdf], in British Journal for the History of Philosophy vol. 15, no. 4, 2007, pp. 745-773
'Logic, Mathematics and the Natural Sciences' [pdf] , in Dale Jacquette, ed., Handbook of the Philosophy of Science. Volume 5: Philosophy of Logic, Elsevier BV, 2006, pp. 1149-1166
'On the Degeneracy of the Full AGM-Theory of Theory-Revision' [pdf], in Journal of Symbolic Logic, vol. 71, no. 2, 2006, pp. 661-676
Deflationism and the Gödel-Phenomena' [pdf], Mind, vol. 111, 443, July 2002, pp. 551-582.
Deductive v. Expressive Power: A Pre-Gödelian Predicament' [pdf], in Journal of Philosophy XCVII, no. 5, May 2000, pp. 257-277.
'On the Necessary Existence of Numbers' [pdf], Nous, 31, 1997, pp. 307-336.
---
[PDF] - Some links on this page are to .pdf files. These are designated by [PDF] following the link. PDF files require the use of Adobe Acrobat Reader software to open them. If you do not have Reader, you may use the following link to Adobe to download it for free at: Adobe Acrobat Reader