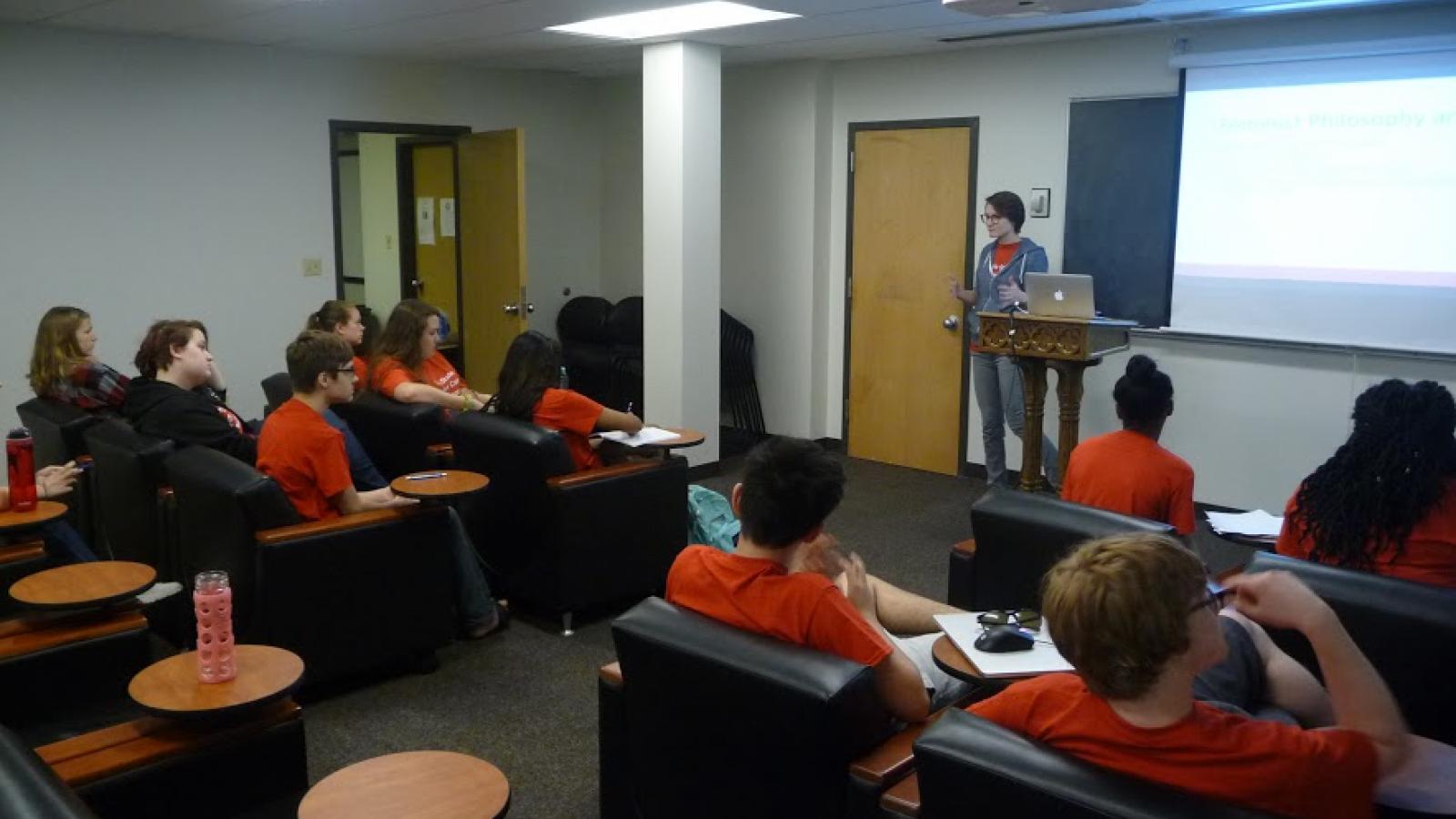 Body
To apply: 
verify that you meet the eligibility requirements. If you have any questions about eligibility, please contact us at OhioState.PACT@gmail.com.

Fill out the PACT 2020 Online Enrollment Application.

Have an adult fill out the PACT 2020 Academic Recommendation Form for you. You should choose an adult who has worked with you in an academic capacity, like a teacher, academic counselor, or tutor. 
These forms cannot be saved and finished later.
Scholars, please have ready brief but thoughtful responses to the following questions. Responses must be 3-10 sentences.
Why are you interested in attending the Ohio State Philosophy and Critical Thinking Summer Camp?
Briefly describe a learning experience from the past few years that was important to you. 
If you would like a paper copy of the application form to submit by mail, or if you have any questions about the application process, please contact us at OhioState.PACT@gmail.com for more information.
Sessions
Session I: June 8-12, 2020
Session II: June 15-19, 2020
Please note that both one-week long sessions present identical content. You will be asked to indicate your preferred session (if either) on your application. 
Deadlines and Payment
Priority Deadline: April 20, 2020
Please note that the first round of acceptances will be sent out shortly after the priority deadline, so if you don't hear back before then, don't be alarmed. 
Accepted applicants must send in their tuition and forms 2 weeks after they receive their acceptance. Failure to send tuition in a timely fashion may result in forfeiture of the student's spot in the program. More information about tuition and payments can be found here.