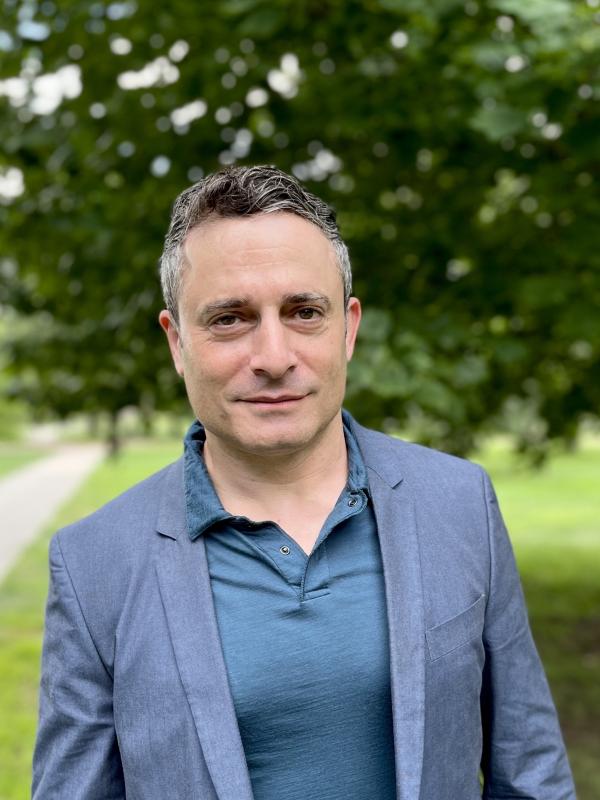 Richard Samuels
Professor & Department Chair
he/him
350 C University Hall
230 N Oval Mall
Columbus, OH
43210
Office Hours
Wednesday 2:15-3:30pm.
Areas of Expertise
Philosophy of Mind
Philosophy of Cognitive Science
Philosophy of Science
Education
Ph.D. in Philosophy, Rutgers University
M.Sc. in Artificial Intelligence, Sussex University
B.A. in Philosophy, Leeds University.
How to pronounce my name:  
Richard Samuels is a Professor of Philosophy, and member of the Center of Cognitive and Brain Sciences at OSU. He have also held appointments at the University of London Institute of Philosophy, King's College London, and the University of Pennsylvania.
Richard is a philosopher of mind and philosopher of science whose research focuses primarily on topics that fall at the intersection between philosophy and the cognitive sciences. He has published extensively on issues concerning cognitive development, reasoning, computational models of psychological capacities, and modular theories of cognition. He is also co-editor of two anthologies: The Oxford Handbook of Philosophy of Cognitive Science, and Advances in Experimental Philosophy of Science, 
In recent years, Richard has become especially interested in the potential implications of research in linguistics, psychology and neuroscience for issues in the philosophy of mathematics. He is currently working on a monograph Number Concepts: The Nature and Content of Numerical Thought, co-authored with Stewart Shapiro, and Eric Snyder.