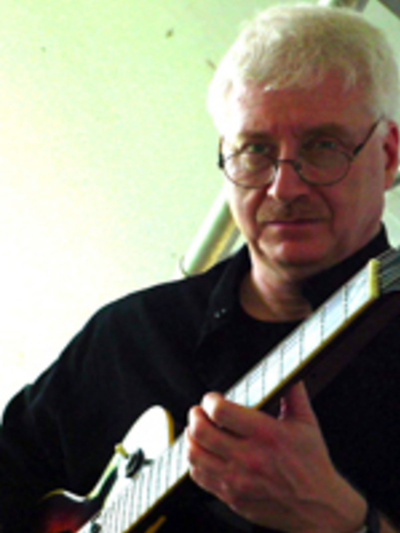 Robert Kraut
Professor
326 University Hall
230 N Oval Mall
Columbus, OH
43210
Areas of Expertise
Metaphysics
Aesthetic Theory
Philosophy of Language
Education
M.A., Ph.D. University of Pittsburgh
B.A. Brooklyn College
How to pronounce my name:  
Prof. Kraut's PhilPapers page
Publications (selected):
Artworld Metaphysics (Oxford: Oxford University Press, 2007); paperback edition 2010.
"Artworld Practice, Aesthetic Properties, Pragmatist Strategies," in Aikin and Talisse (eds.), The Routledge Companion to Pragmatism (Routledge, 2022).
"Pragmatism and the Ontology of Art," forthcoming in J. Gert (ed.), Neo-pragmatism: An Applied Manifesto (Oxford University Press). 
"Rudolf Carnap: Pragmatist and Expressivist about Ontology," in R. Bliss and J. Miller (eds.), The Routledge Handbook of Metametaphysics (2020).
"Norm and Object," in J. O'Shea (ed.), Sellars and his Legacy (Oxford University Press, 2016).
"Pragmatism Without Idealism" (with Kevin Scharp), in C. Daly (ed.), The Palgrave Handbook of Philosophical Methods (Palgrave Macmillan, 2015).
"Ontology: Music and Art," The Monist 95 (October 2012): 684-710.
"The Metaphysics of Artistic Expression: a Case Study in Projectivism," in R. Johnson and M. Smith (eds.),  Passions and Projections: Themes from the Philosophy of Simon Blackburn (Oxford University Press, 2015).
"Three Carnaps on Ontology," in Blatti and Lapointe (eds.), Ontology After Carnap (Oxford University Press, 2016).
 "Universals, Metaphysical Explanations, and Pragmatism," Journal of Philosophy CVII (November 2010): 590-609.
"Why Does Jazz Matter to Aesthetic Theory?," Journal of Aesthetics and Art Criticism 63:1 (Winter 2005): 3-15.
 "Varieties of Pragmatism," Mind 99 (April 1990): 157-183; reprinted in Alan Malachowski(ed.), Richard Rorty (Sage Publications, 2002).
 "Metaphysical Explanation and the Philosophy of Mathematics," Philosophia Mathematica (3) Vol. 9 (June 2001): 154-183.
"Robust Deflationism," Philosophical Review 102:2 (April 1993): 247-263.
 "Love De Re," Midwest Studies in Philosophy Volume X (University of Minnesota Press, 1986): 413-430.
"Feelings in Context," Journal of Philosophy LXXXIII (November 1986): 642-53.