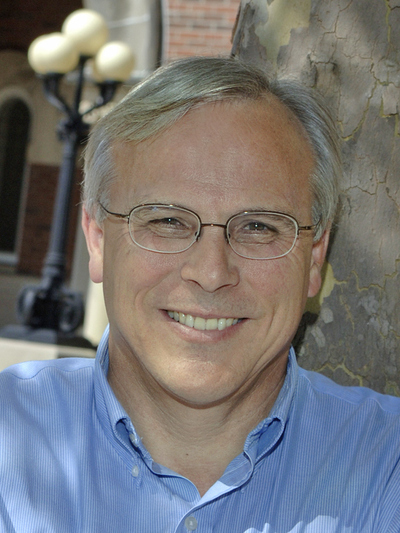 Donald Hubin
Emeritus Professor - Founding Director Emeritus, Center for Ethics and Human Values
Areas of Expertise
Moral Philosophy
Political & Social Philosophy
Philosophy of Law
Education
Ph.D. University of Arizona, 1978
M.A. University of Arizona, 1976
B.A. University of California, Davis, 1972
Selected Publications:
"Procreators' Duties: Sexual Asymmetries", Oxford Handbook of Reproductive Ethics, (2017) 301-324.
"Fatherhood", International Encyclopedia of Ethics, Wiley-Blackwell, (2013).
"Reproductive Interests:  Puzzles at the Periphery of the Property Paradigm", Social Philosophy and PolicySocial Philosophy and Policy 29(2012)106-125.
"Empty and Ultimately Meaningless Gestures?", in Is Goodness without God Good Enough? A Debate on Faith, Secularism, and Ethics, ed. by Robert Garcia and Nathan King, Rowman & Littlefield (2009).
"Daddy Dilemmas: Untangling the Puzzles of Paternity", The Cornell Journal of Law and Public Policy, 13(2003)29-80.
"Desires, Whims and Values", The Journal of Ethics, 7(2003 )315-335.
"The Groundless Normativity of Instrumental Rationality", The Journal of Philosophy 98:9(2001)445-468.
"Parental Rights and Due Process", The Journal of Law and Family Studies, 1:2(1999)123-150.
"What's Special About Humeanism", Noûs, 33:1(1999)30-45.
"Hypothetical Motivation," Noûs, 30:1(1996)31–54.
"The Moral Justification of Benefit/Cost Analysis," Economics and Philosophy, 10(1994), 169–194.
"Newcomb's Perfect Predictor," (with Glenn Ross), Noûs, 19(1985), 439–446.
"Minimizing Maximin," Philosophical Studies, 37(1980), 363–372.
"The Scope of Justice," Philosophy and Public Affairs, 9(1979), 3–24.
"Prudential Reasons," Canadian Journal of Philosophy, 10(1979), 63–81.
"Justice and Future Generations," Philosophy and Public Affairs, 6(1976), 70–83.
Most of my publications are available online here.