April 17, 2014
Owen King wins University's Graduate Associate Teaching Award
Image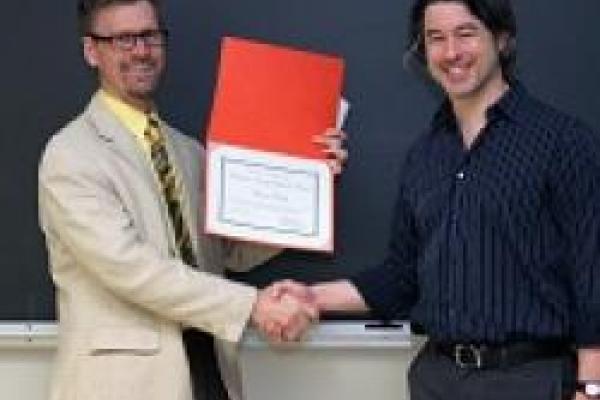 Description
On Tuesday, April 15, Graduate School Dean Patrick Osmer presented ten Graduate Associates from across the University with an annual award recognizing excellence in teaching. Owen King--an advanced Philosophy graduate student who teaches a variety of courses including one of his own design, Introduction to Computing Ethics--was recognized with one of the very competitive awards. The Dean reported that the winners were selected by an interdisciplinary committee of faculty and former winners from among 131 nominees and more than 3000 total Graduate Associate teachers.
Pictured: Dean Herness came to Owen's classroom a few weeks ago to surprise him with the news that he'd won.
An additional article about Owen's award can be found on the Graduate School's website.  You can find it here.
Congratulations, Owen!
---