April 20, 2020
2020 Fink Award
Image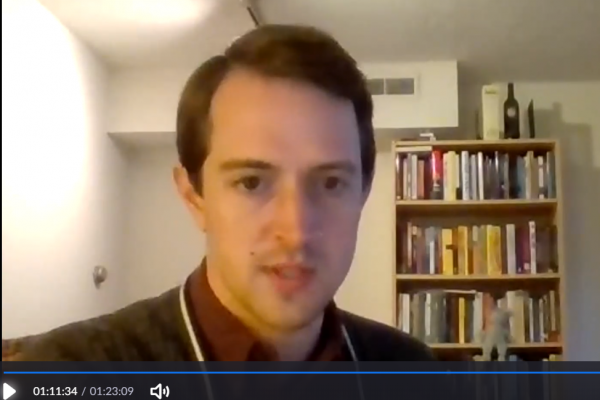 Description
On April 17, Ethan Brauer presented his winning paper, "The Modal Logic of Potential Infinity: Branching vs. Convergent Possibilities," at the Department's annual Fink Award Ceremony. The Fink Award recognizes an outstanding essay written by a graduate student in philosophy. 2019-20 is the 40th Anniversary of the Fink Award, and our first ever Virtual Ceremony. 
Honorable Mention goes this year to Evan Thomas, for his paper 'Fontenelle Among The Neuroscientists: Early Modern Lessons For Contemporary Philosophy of Animal Consciousness'.
Congratulations to both Ethan and Evan.
---