Image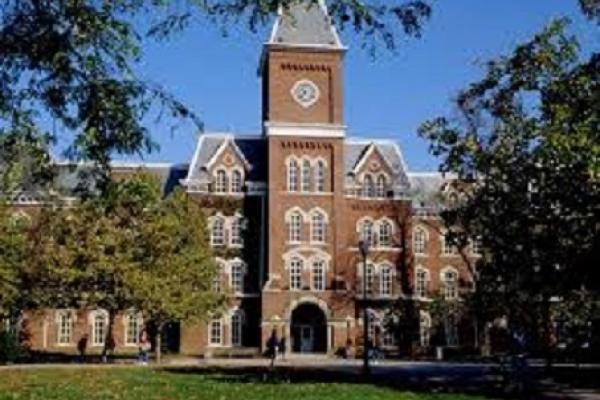 April 8 - April 9, 2016
12:00AM - 12:00AM
Date Range
Add to Calendar
2016-04-08 00:00:00
2016-04-09 00:00:00
Mershon Center Presents: Risk and Security Conference
Allan SilvermanProfessor of PhilosophyThe Ohio State UniversityOrganizersAllan Silverman, Professor of Philosophy, The Ohio State UniversityEllen Peters, Professor of Psychology and Director of Decision Science Collaborative, The Ohio State UniversityChristopher Gelpi, Chair of Peace Studies and Conflict Resolution, The Ohio State UniversityPurposeThe Mershon Center for International Security Studies in collaboration with the Decision Sciences Collaborative at The Ohio State University present the first annual conference on Risk and Security. The goal of the conference is to explore both qualitative and quantitative issues in risk and security, especially issues concerning decision making under uncertainty.ParticipantsEllen PetersProfessor of Psychology and Director of Decision Sciences CollaborativeThe Ohio State UniversityJames H. Baker, Director, Office of Net Assessment, U.S. Department of DefenseVicki Bier, Professor of Industrial and Systems Engineering, University of Wisconsin-MadisonLara Buchak, Associate Professor of Philosophy, University of California-BerkeleyScott de Marchi, Professor of Political Science, Duke UniversityRobert Jervis, Adlai E. Stevenson Professor of International Politics, Columbia UniversityBaruch Fischhoff, Howard Heinz University Professor, Social and Decision Sciences and Engineering and Public Policy, Carnegie Mellon UniversityRose McDermott, David and Mariana Fisher University Professor of International Relations, Brown UniversityPaul Slovic, Professor of Psychology, University of Oregon, and President, Decision ResearchMark Stewart, Professor of Civil Engineering, University of Newcastle, AustraliaTroy S. Thomas, Special Assistant to the President for National Security Affairs, National Security Council Christopher GelpiChair of Peace Studies and Conflict ResolutionThe Ohio State UniversityMore information including a conference schedule and registration instructions will be forthcoming.   Back
TBA
OSU ASC Drupal 8
ascwebservices@osu.edu
America/New_York
public
Date Range
Add to Calendar
2016-04-08 00:00:00
2016-04-09 00:00:00
Mershon Center Presents: Risk and Security Conference
Allan SilvermanProfessor of PhilosophyThe Ohio State UniversityOrganizersAllan Silverman, Professor of Philosophy, The Ohio State UniversityEllen Peters, Professor of Psychology and Director of Decision Science Collaborative, The Ohio State UniversityChristopher Gelpi, Chair of Peace Studies and Conflict Resolution, The Ohio State UniversityPurposeThe Mershon Center for International Security Studies in collaboration with the Decision Sciences Collaborative at The Ohio State University present the first annual conference on Risk and Security. The goal of the conference is to explore both qualitative and quantitative issues in risk and security, especially issues concerning decision making under uncertainty.ParticipantsEllen PetersProfessor of Psychology and Director of Decision Sciences CollaborativeThe Ohio State UniversityJames H. Baker, Director, Office of Net Assessment, U.S. Department of DefenseVicki Bier, Professor of Industrial and Systems Engineering, University of Wisconsin-MadisonLara Buchak, Associate Professor of Philosophy, University of California-BerkeleyScott de Marchi, Professor of Political Science, Duke UniversityRobert Jervis, Adlai E. Stevenson Professor of International Politics, Columbia UniversityBaruch Fischhoff, Howard Heinz University Professor, Social and Decision Sciences and Engineering and Public Policy, Carnegie Mellon UniversityRose McDermott, David and Mariana Fisher University Professor of International Relations, Brown UniversityPaul Slovic, Professor of Psychology, University of Oregon, and President, Decision ResearchMark Stewart, Professor of Civil Engineering, University of Newcastle, AustraliaTroy S. Thomas, Special Assistant to the President for National Security Affairs, National Security Council Christopher GelpiChair of Peace Studies and Conflict ResolutionThe Ohio State UniversityMore information including a conference schedule and registration instructions will be forthcoming.   Back
TBA
Department of Philosophy
philosophy@osu.edu
America/New_York
public
Description
Organizers
Allan Silverman, Professor of Philosophy, The Ohio State University
Ellen Peters, Professor of Psychology and Director of Decision Science Collaborative, The Ohio State University
Christopher Gelpi, Chair of Peace Studies and Conflict Resolution, The Ohio State University
Purpose
The Mershon Center for International Security Studies in collaboration with the Decision Sciences Collaborative at The Ohio State University present the first annual conference on Risk and Security. The goal of the conference is to explore both qualitative and quantitative issues in risk and security, especially issues concerning decision making under uncertainty.
Participants
James H. Baker, Director, Office of Net Assessment, U.S. Department of Defense
Vicki Bier, Professor of Industrial and Systems Engineering, University of Wisconsin-Madison
Lara Buchak, Associate Professor of Philosophy, University of California-Berkeley
Scott de Marchi, Professor of Political Science, Duke University
Robert Jervis, Adlai E. Stevenson Professor of International Politics, Columbia University
Baruch Fischhoff, Howard Heinz University Professor, Social and Decision Sciences and Engineering and Public Policy, Carnegie Mellon University
Rose McDermott, David and Mariana Fisher University Professor of International Relations, Brown University
Paul Slovic, Professor of Psychology, University of Oregon, and President, Decision Research
Mark Stewart, Professor of Civil Engineering, University of Newcastle, Australia
Troy S. Thomas, Special Assistant to the President for National Security Affairs, National Security Council
More information including a conference schedule and registration instructions will be forthcoming.
---