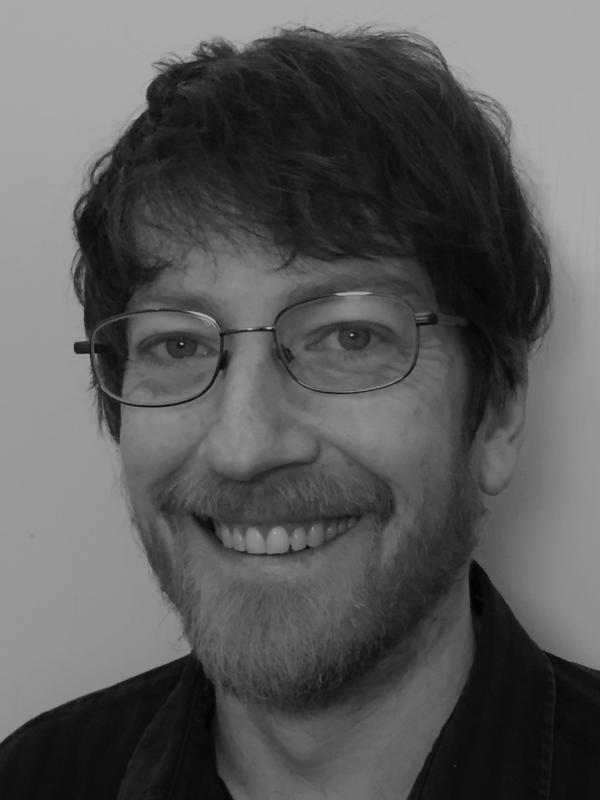 Tristram McPherson
Professor
314I University Hall
230 North Oval Mall
Columbus, OH
43210
Office Hours
Thursdays, 3-5pm, via zoom (email me for a zoom link)
Areas of Expertise
Metaethics
Ethics
Epistemology
Conceptual Ethics
Education
Ph.D Princeton University, 2008
B.A. Simon Fraser University, 2003
Prof. McPherson's personal website
The heart of my research concerns foundational philosophical questions about ethics. One central such question is whether it can be an objective fact that an action is right (or wrong). The existence of such facts can seem to be a crucial presupposition of taking our own lives and decisions seriously. For example, we are unlikely to feel satisfied with the idea that disagreement over contested ethical questions is merely a matter of differing tastes or cultural practices. However, the idea that there are objective facts about right and wrong can appear naïve and hard to square with an informed conception of the world. Drawing on resources from the theory of knowledge, metaphysics, and the philosophies of mind and language, my work examines questions like: Does it even make sense to ask whether there are ethical facts? If so, what might such facts be like? Can we have justified beliefs or theories about which acts are right and wrong, and if so, how? How can we evaluate the concepts that we use in our ethical reasoning, discussion, and theorizing? I also spend significant time thinking about substantive questions in ethics, including the ethics of our relationships to non-human animals, and the ethical significance of climate change.   
In my teaching, I am most excited to help my students to develop some of the reasoning skills that are characteristic of the best contemporary philosophy, and to apply those skills to think critically about how to understand our world, and how to engage with it in ethical ways. 
Before coming to OSU, I have taught at the University of Minnesota-Duluth and Virginia Tech. In 2012-13 was a research fellow with the Many Moral Rationalisms project at the University of Melbourne. In 2019, I was a Distinguished Senior Visiting Fellow with the Truth, Power, and the Foundations of Democracy Summer Humanities Institute, at Dartmouth College.
At Ohio State, I am a professor in the Department of Philosophy, and affiliated faculty with the Center for Ethics and Human Values and the Sustainability Institute. In 2020-21 I am a Global Arts and Humanities Fellow.
Selected Publications:
Philosophy and Climate Change (co-editor with Mark Budolfson and David Plunkett, OUP), in press, Summer 2020
Evaluation Turned on Itself (with David Plunkett), Oxford Studies in Metaethics, forthcoming
Epistemology and Methodology in Ethics, for Cambridge Elements series, Cambridge UP, 2020
The Routledge Handbook of Metaethics (co-editor, with David Plunkett), Routledge, 2017  
Deliberative Authority and Representational Determinacy, Ergo, 2020
Expressivism without Minimalism, Meaning, Decision and Norms: Themes from the Work of Allan Gibbard (Eds. William Dunaway and David Plunkett, Maize Books [University of Michigan]), forthcoming
The Puzzle of Inefficacy, Philosophy and Climate Change (Eds. Mark Budolfson, Tristram McPherson, and David Plunkett, OUP), forthcoming
Conceptual Ethics and the Methodology of Normative Inquiry (with David Plunkett), Conceptual Ethics and Conceptual Engineering (Eds. Alexis Burgess, Herman Cappelen, and David Plunkett, OUP), 2020
Naturalistic Moral Realism, Moral Rationalism, and Non-Fundamental Epistemology, The Many Moral Rationalisms (Eds. Karen Jones and Francois Schroeter, OUP), 2018
Authoritatively Normative Concepts, Oxford Studies in Metaethics Vol. 13 (Ed. Russ Shafer-Landau), 2018
The Nature and Explanatory Ambitions of Metaethics (with David Plunkett), The Routledge Handbook of Metaethics, 2017
Reference Magnetism as a Solution to the Moral Twin Earth Problem (with Billy Dunaway), Ergo 3(25), 2016
How to Argue For (and Against) Ethical Veganism, 2016. Anthologized in:
Food, Ethics, and Society (Eds. Anne Barnhill, Mark Budolfson, and Tyler Doggett, Oxford University Press), 2016
The Moral Life, 6th Ed., (Eds. Louis Pojman and Lewis Vaughn, Oxford University Press), 2017
Doing Ethics, 5th Ed., (Ed. Lewis Vaughn, Norton), 2018   
Supervenience in Ethics, Stanford Encyclopedia of Philosophy, Winter 2015, Revised October 2019
The Methodological Irrelevance of Reflective Equilibrium, The Palgrave Handbook of Philosophical Methods (Ed. Christopher Daly, Palgrave), 2015
Deliberative Indispensability and Epistemic Justification (with David Plunkett), Oxford Studies in Metaethics Vol. 10 (Ed. Russ Shafer-Landau), 2015
What is at Stake in Debates among Normative Realists? Noûs 49(1), 2015
Moral Attitudes for Non-cognitivists (with Gunnar Björnsson), Mind 123(489), 2014
Unifying Moral Methodology, Pacific Philosophical Quarterly 93(4), December 2012
Ethical Non-naturalism and the Metaphysics of Supervenience, Oxford Studies in Metaethics Vol. 7, (Ed. Russ Shafer-Landau) 2012
Against Quietist Normative Realism, Philosophical Studies 154(2), June 2011
Moorean Arguments and Moral Revisionism, Journal of Ethics and Social Philosophy 3(1), June 2009
Metaethics and the Autonomy of Morality, Philosophers' Imprint 8(6), July 2008