Sigrún Svavarsdóttir
Selected Publications:
"Having Value and Being Worth Valuing," forthcoming in The Journal of Philosophy
"Detecting Value with Motivational Responses," forthcoming in Motivational Internalism, eds. Gunnar Björnsson, Caj Strandberg, Ragnar Francén Olinder, John Eriksson, and Fredrik Björklund (Oxford University Press)
"The Practical Role Essential to Value Judgments," Philosophical Issues: Metaethics 19 (2009): 299-320.
"The Virtue of Practical Rationality," Philosophy and Phenomenological Research 77 (2008): 1-33.
"Evaluations of Rationality," (reprinted with minor revisions) in Metaethics after Moore, eds. T. Horgan and M. Timmons (Oxford: Oxford University Press, 2006): 61-78.
"How Do Moral Judgments Motivate?" in Contemporary Debates in Moral Theory, ed. J. Dreier (Oxford: Blackwell, 2005): 163-181.
"Reply to Robert Johnson, John Skorupski, and Jay Wallace," Brown Electronic Article Review Service, August 2001, www.brown.edu/Departments/Philosophy/bears/homepage.html (A contribution to a symposium on my article "Moral Cognitivism and Motivation"): MS, 13 pages.
"On Ruling Passions," Philosophical Books 42 (2001): 18-26
"Objective Values: Does Metaethics Rest on a Mistake?" in Objectivity in Law and Morals, ed. B. Leiter (Cambridge: Cambridge University Press, 2001): 144-193.
"Moral Cognitivism and Motivation," The Philosophical Review 108 (1999): 161-219.
Areas of Expertise
Moral Philosophy
Moral Psychology/Action Theory
Education
Ph.D. The University of Michigan, 1993
B.A. University of Washington, 1982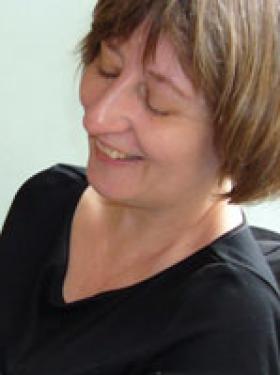 350 A University Hall
230 N Oval Mall
The Ohio State University
Columbus, OH 43210
Office Hours: